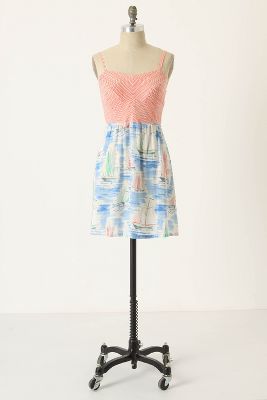 I went into Anthro during my break at work the other day and naturally there were a million things that I wanted - one being this dress. I put it on hold with the intention of going back after work to try it on. When I got there the line was one hundred people long, so I just bought it and figured I could return it if it was ill fitting. Well, it fits like a glove and I am currently OBSESSED. I have gained a significant amount of weight the last couple months and this dress makes me feel like a million bucks. I'm really happy about it.
I have been watching this skirt on
Clever Nettle
for a long time now and the recent warm weather convinced me to just suck it up and buy it. I'm really excited to wear it!
Happy Spring everyone! I hope you're all in the spirit like me :)
Via
Anthropologie
and
Clever Nettle