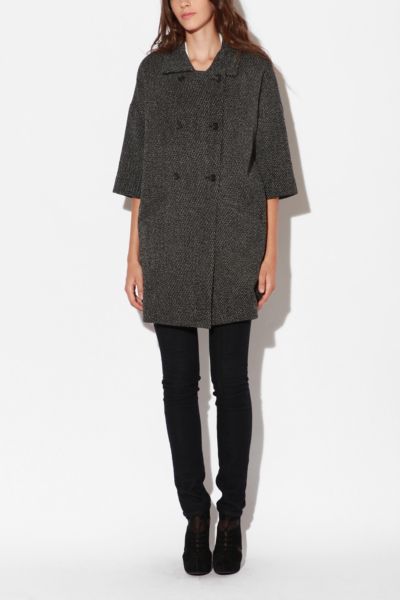 Every 3-5 years is the cycle I have for winter coats and good shoes. I've found that around 3-5 years is when the coat lining is torn beyond recognition and when the soles of my shoes are worn the pavement. A girl can only walk around freezing with wet feet for so long before she caves.
I find it really hard to move on from such items because I am very particular about the way things (shoes in particular) look on me. I guess this isn't actually much different from a lot of people, but it still makes me feel a little crazy sometimes. I just hate saying goodbye to my favorite items.
Anyway, I've needed some new shoes and a new fall coat for over a year now, and this season has yielded some good finds. I tend to search Ebay and Etsy endlessly until I find the perfect thing, which sometimes can take a long time! Hence the ripped lining and holes in shoes.
I hit the jackpot in the past couple weeks finding a perfect oversized coat, new oxfords and GASP! SWEDISH HASBEENS. I had a 20% off coupon for the coat, the oxfords are vintage, and the Hasbeens are deeply discounted resale. Whew! Now I don't need to shop for another three years ;)
Silence and Noise overcoat from
Urban,
Swedish Hasbeens from
Laws of General Economy,
and Oxfords from
MG Vinatge.